CRB AUTOMAT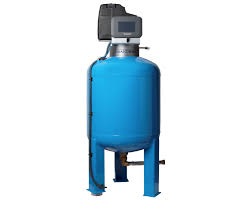 IBAIONDO begins to manufacture the new product range CRB AUTOMAT. They are expansion vessels controlled by an air compressor and allow to keep the pressure of the circuit constant.
These automatic expansion vessels with mass transfer are part of (pressurization) advanced dynamic systems.
By the use of a microprocessor, installation parameters are controlled and regulated, displayed by a 7″ touch screen. It also offers the most modern connectivity interfaces (RS- 485 and Ethernet).